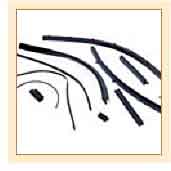 Rubber Beading
Rubber beading is one of the important accessories used in the automobile industry as well as in other industries where glass works are permanently in function. The rubber beading generally is a strip of rubber used along the edges of glasses to provide them support such that the glasses could withstand the jerks and shocks. They are fastened to the windows of automobiles like cars, buses, trucks etc. They are also used as window seals, door seals in residence. The perfect complement to any window trim is rubber beading. Such beadings are available in different colors to give a attractive look to the decor of the room. The rubber beadings are designed to acquire the shape of the glasses. They are flexible but strong.
Types of Rubber used in Making Beadings
Various types of rubbers are used for making rubber beadings. Some of such rubber types are as follows.
Types of Rubber Beadings
The type of rubber beading to be used depends on the application. There are basically two types of rubber beadings available with the beading manufacturers and suppliers.
"P" Type Rubber Beading: This comes as a strip and adhesive must be used separately- adhesive especially formulated for use with rubber.


Foam Rubber Beading: This comes backed with an adhesive strip.
Uses of Rubber Beadings
There are a number of industrial applications of rubber beadings.
Rubber beadings are used in car doors to protect the car body from water damage.
Door Seal or window seal rubber beadings prevent water and dirt getting inside, causing damage or rust while at the same time eliminate drafts and wind whistles.
The rubber beadings never crack and restore proper seal around the entire door. They are easy to install.
Rubber beading is also used to prevent any scuffing between the sliders and the body.
Synthetic rubber beading is used in helmets to protect peripheral edges against damage due to abrasion.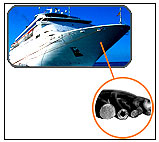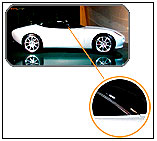 Rubber Beadings Applications
Rubber beadings find application in the following industries.
Automobile
Marine Crafts
Plant and Machineries
Residential windows and door seals